We all know google is the most used search engine around the world and as of January 2021, google accounted for 87.35% of the search share according to statista.com. 
With 87.35% of world population searching on google you cannot ignore to advertise on this huge platform known as google ads.
It's been almost 2 decades since the launch of Google Ads which was previously known as Google Adwords and with millions of advertisers using this platform, it would be stupid not to advertise on Google Ads platform. Below are the steps to set up google ads account assuming you have not done it before with any of your Gmail Address
What do you need to set up a google ads account?
You just need a Gmail account and if you are into a league of yahoo or AOL, go ahead and sign up for a Gmail account as it is a pre-requisite.
Where should you go to set up your Google Ads Account?
Open up your browser and go to ads.google.com, punch in your Gmail username and password and WAIT because you don't want to screw up and land on a page where you guided by google and I don't want you to do that.
Now you would have a pop-up asking you to create a new google ads account or add an existing account. For this article, we will be hitting the option of a new google ads account.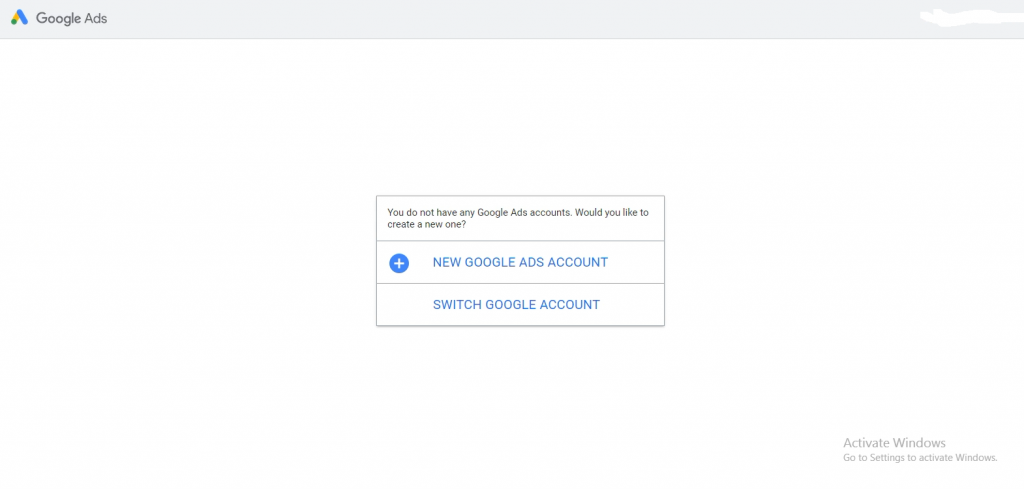 The next step would give you 3 options as shown in the screen below, but I would not recommend you to click on those as we are not gearing up to starting a campaign. Apart from those 3 options, you have another option that is "Are you a professional marketer? Switch to expert mode". Let us click the link which states "Switch to expert mode and wait for the next screen."
The next screen would ask you to choose a campaign objective. We would skip selecting a campaign and click on create an account without a campaign. After this, you would get an option of selecting the billing country, time zone and currency.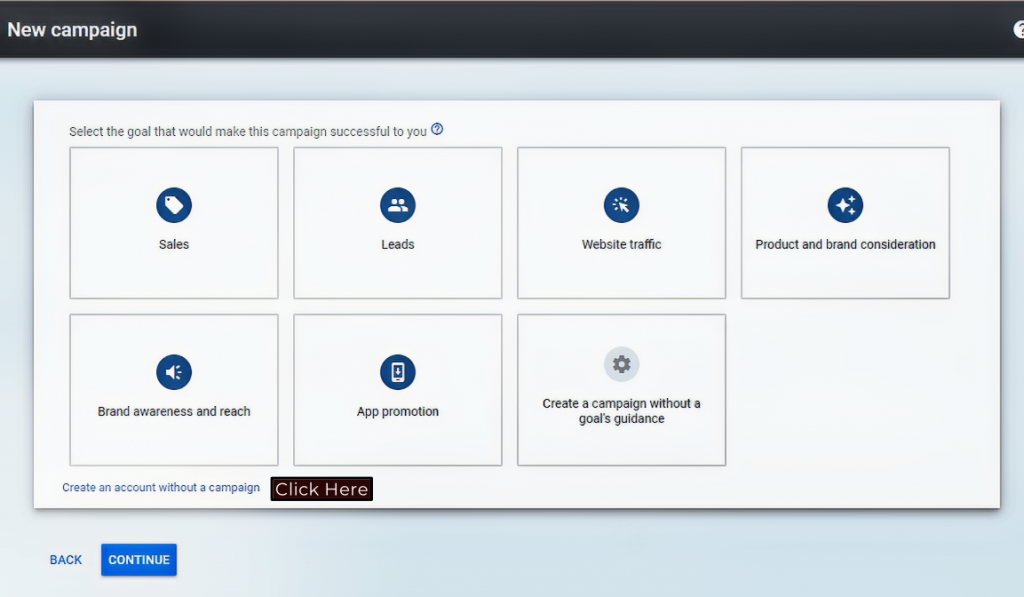 Google Ads Billing Setup
This is the most important step, once you select your options on this screen and hit submit you won't be able to change the currency, time zone and currency it and would have to create a new account for it.
Boom, you're done and now would you see your google ads account dashboard. Below is the screen of the new google ads account dashboard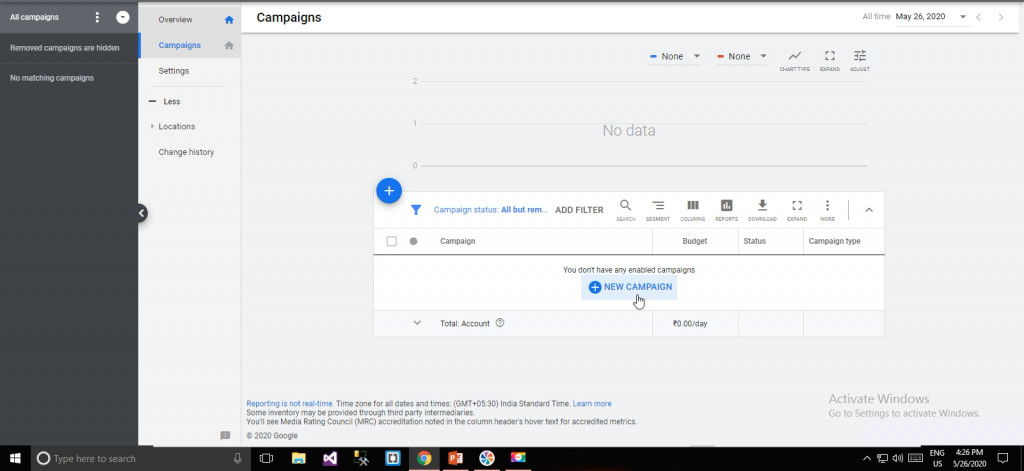 With the latest update by Google for google ads, Google will ask advertisers to verify themselves. Read the complete article here