What again? Isn't this an irony that one more social media platform joins the bandwagon of launching Stories and this time it is Pinterest. Pinterest on September 23, 2020, announced the launch of Story Pins following LinkedIn Story and host of other features
So, what to expect from story pins.
What is Pinterest Story Pins?
Story Pins are new types of Pins that would allow creators to publish visual stories containing videos, text overlays and voice-overs. According to Pinterest, Story Pins will enable creators to engage with Pinterest users dynamically by sharing their passion, talent or creativity.
According to Pinterest, story pins enables the publishers, creators and other hobbyists to share ideas and would also give them brilliant ways to discover new content which might turn into an inspiration of their upcoming content strategy for their Pinterest account.
Here are some anecdotes directly from Pinterest
From creators to hobbyists to publishers, our vision is to make Pinterest a platform where anyone can publish great ideas and discover great content.

Pinterest newsroom
How does Pinterest Story Pins Work?
Like Instagram Stories, Pinterest Story can be saved later for boards
Pinterest Stories are not temporary, which means the stories would not disappear after 24 hours
Creators can use Pinterest Camera to record video, shoot or upload multiples image from their gallery
Custom fonts are allowed for overlay text
One feature that stands out is tagging. Creators can tag or categorise stories as per the topics and trends based on the insight available from Pinterest analytics
Option to add a detail page for so that Pinners can take action on the story pins
Pinterest Launches New Profiles for Pinterest Creator
With the launch of story pins, Pinterest ramped its product by adding new type creator profiles for Pinterest publishers. Here is the list of features of new creator profile
It now shows pins created by the creators accompanying with saved ones
Pinners can now directly message creators via the contact or message card
Pinterest Reactions: Pinners can now react to creators pins with Thanks, Love, Wow and Great Idea reactions
Taking interaction to a whole new level: Pinners and creators now have an option to engage with each other via text comments or image comments apart from the regular double taps
New Pinterest Analytics Tool: This new analytics tool would allow creators to like or respond to pins at one place. It is quite similar to Facebook's creator studio where you can manage messages and comments on Instagram and Facebook from one place.
New Engagement Tab: The engagement tab provides insights to creators about metrics such as impressions & engagement. Furthermore, it also provides valuable insights on the content's performance bifurcating them into categories and interests about the audience's engagement.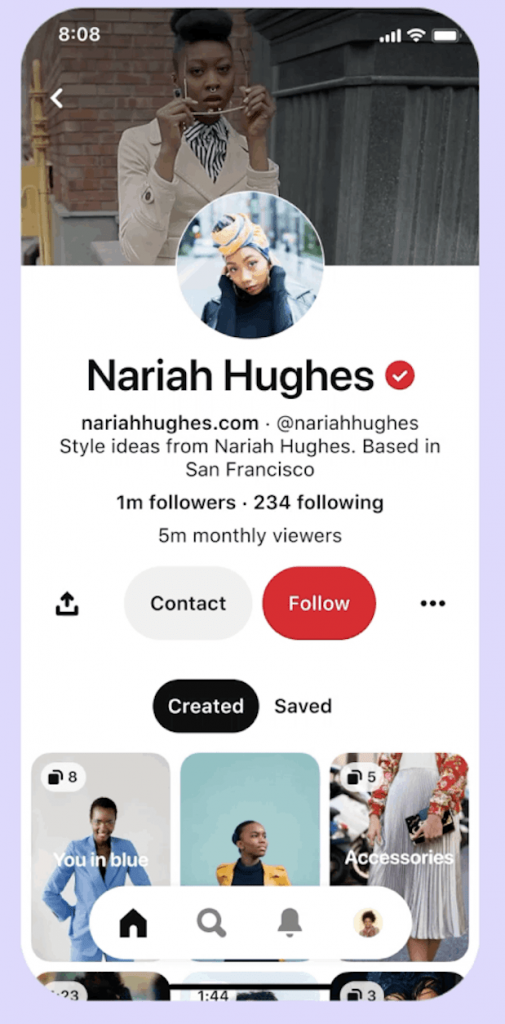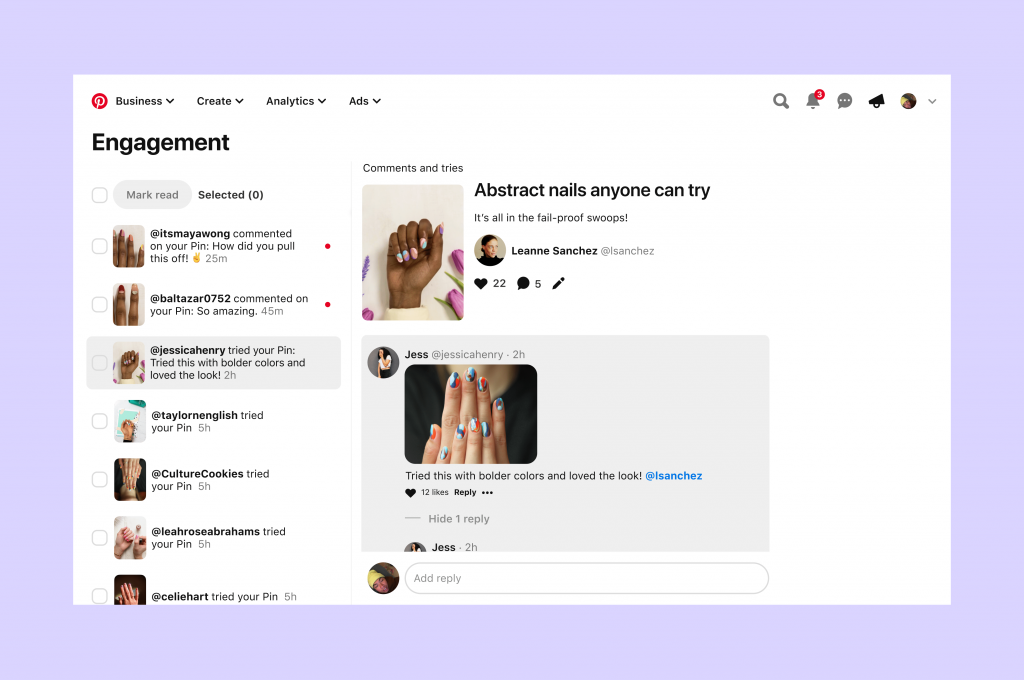 Currently, Pinterest Story is accessible to selected creators in the United States of America on IOS, Android and Pinterest Web. A complete rollout is expected by the end of this quarter.
Source: Pinterest Newsroom