This was in the queue for sure, LinkedIn finally joins the bandwagon of adding stories naming it as LinkedIn stories. LinkedIn stories were under development for quite some time.
Yesterday, LinkedIn officially rolled out LinkedIn Stories to the United States and Canadian Users. Let's see how does LinkedIn stories works.
How to Post LinkedIn Story & Its Features?
Currently, LinkedIn Stories are available to users and LinkedIn Pages to the countries mentioned at the end of the article
To post a story go to your profile photo with a circle and click the + icon in the upper left corner, this would open the camera
Now, you can either record the video or upload it directly from your phone's gallery
Video Stories are limited to 20 seconds
You can add a sticker or text to the story
Moreover, you can tag other LinkedIn users by using the tradition @ symbol
To create more than 1 story tap the + icon again in the top left or bottom right corner once you enter your previously published story
Stories would remain on your account for 24 hours
Currently, there is no feature such as Instagram Highlights which allows users, to see stories even after 24 hours.
LinkedIn Stories has a very close resemblance to Fleets by Twitter
What to Post on LinkedIn Story?
According to LinkedIn, LinkedIn stories would be a great way to share some engaging conversation related to your professional life. Ideal examples would be as follows:-
An achievement that you would like to share with your professional network
Ask for opinions w.r.t work
Share your thoughts on a trending topic
Show off your work or share knowledge for a particular topic
LinkedIn Stories Shared by users
Source: LINKEDIN BLOG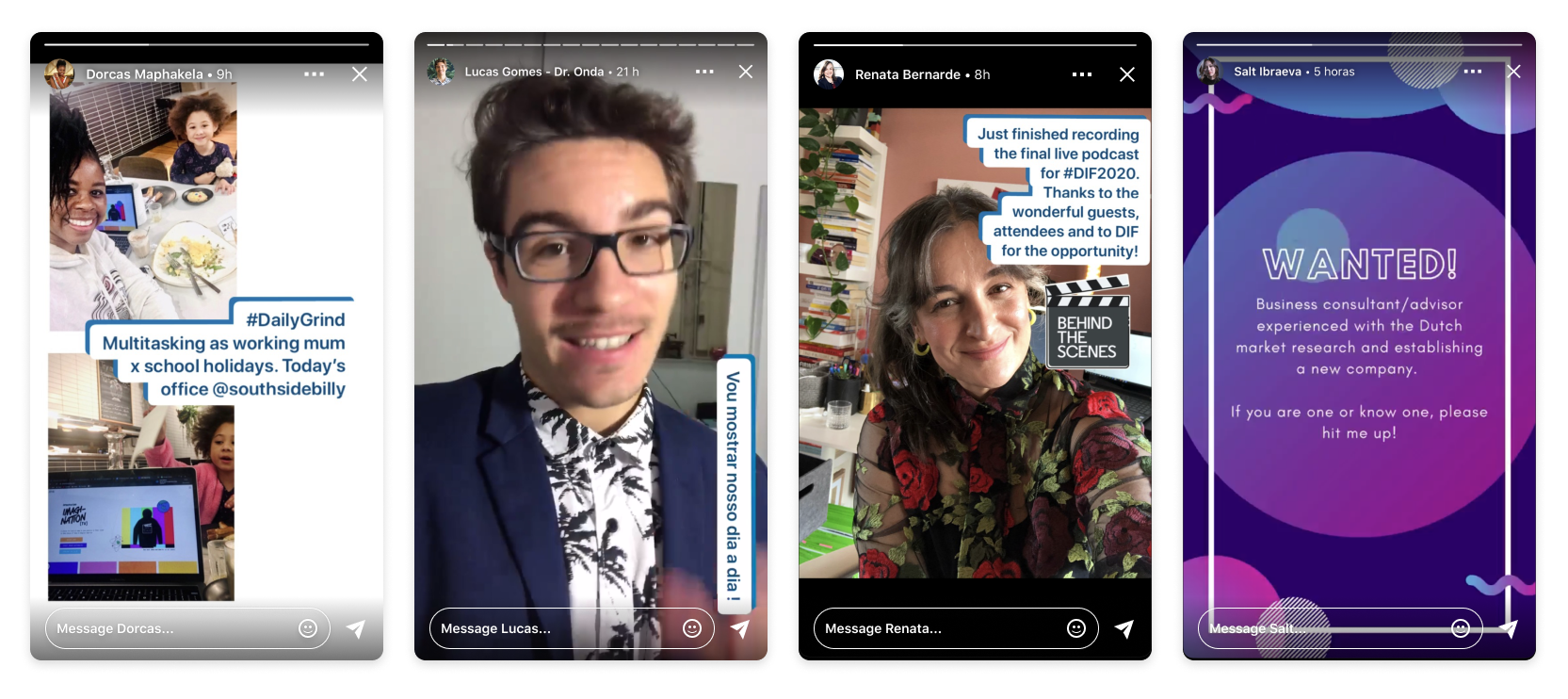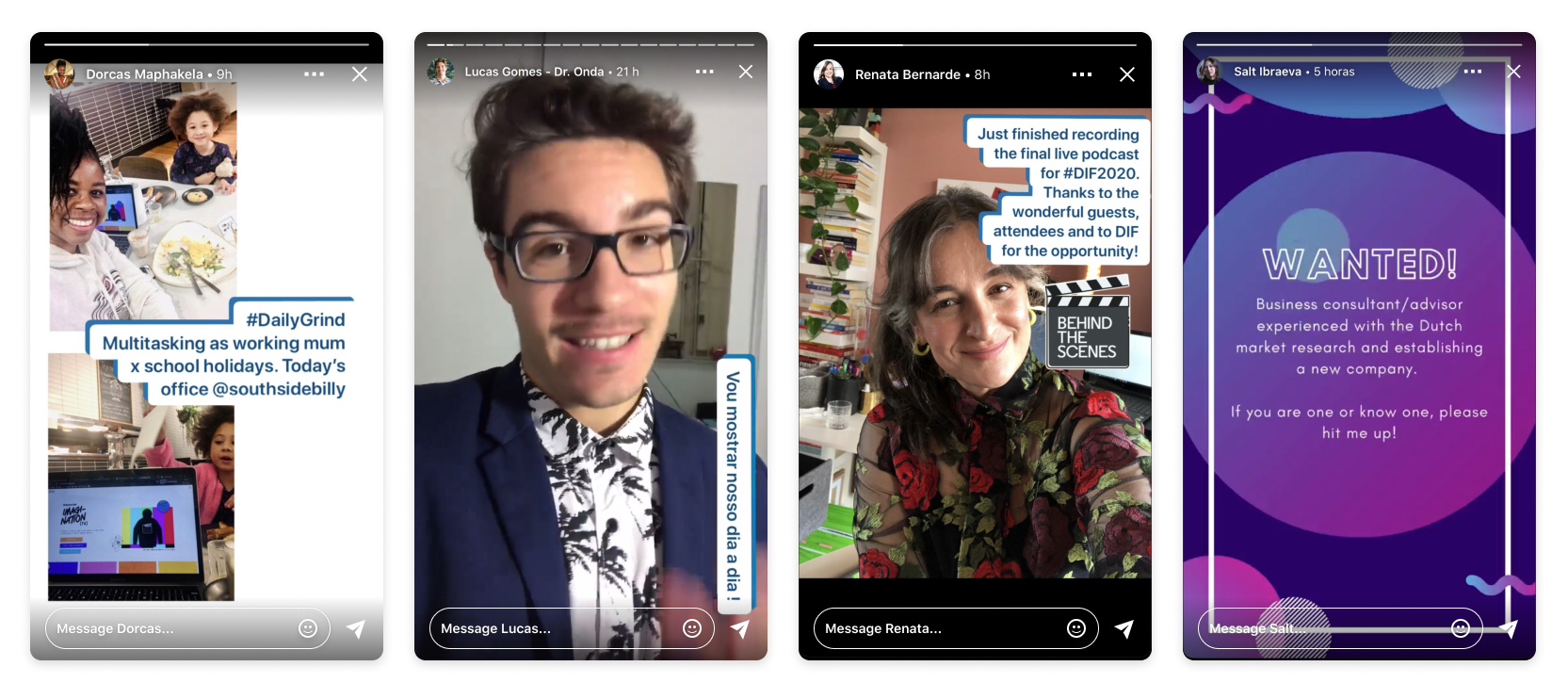 How would LinkedIn stories can be put to use?
To start a conversation by directly sending them a message from the story option
Sharing a story you've seen with your network
For building a personal brand
Apart from United States & Canada, LinkedIn Stories are also rolled out to France, Australia, Brazil, Netherlands & UAE
Source : LinkedIn blog